24kw Generac with 200A service installed
8 hours
24kw Generac generator with preview 200A service transfer switch, Genoa's, battery, cold weather kit, permit electric and gas, labor Generator, electric service and has all need to be within 30 feet
Install dedicated circuit
1 hour and up
Install a dedicated circuit. Standard low end price. Recommend an estimate if the electric panel is not easily in sight or behind same wall type area.
Electric vehicle charger install
1 hour and up
This is standard pricing. If you have a generator or need a larger service price will go up.
Install recessed lights-existing ceiling
1 hour
Per fixture pricing for standard installation. Must have attic or open above ceiling. Minimum 2 fixtures.
Replace a breaker
1 hour
Replace an existing bad breaker with new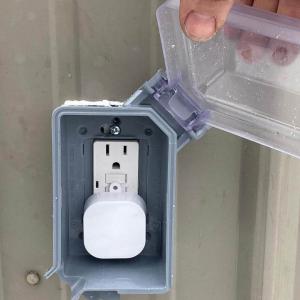 Replace GFI (Ground fault interrupter)
1 hour and up
Replace one outlet with existing requiring GFI. ADDITIONAL charges per device
Install protected loads panel-generator
5 hours and up
Install a separate panel near main. With interlock safety and generator outlet for a portable generator.
Add exterior outlet
1 hour and up
Install an outlet on exterior. Variables apply.
Change light fixture
3 hours and up
Change existing light fixture with customer supplied. Up to two an hour.
Whole home surge protector installed
1 hour
Installation of a surge protector on one main panel
Troubleshooting
1 hour and up
Figure out why that outlet, switch, light or similar isn't working anymore.
Lighting for signs or security
Duration Varies
Install lighting for signage, parking lots or other areas for marketing or security
Service upgrade for future generator
6 hours 30 minutes and up
Upgrade your electric service with a transfer switch to safely use or add a generator in the future
Exterior decorative lighting
Duration Varies
Install exterior (or interior) lighting for decorative purposes
Electric Service Upgrade
Duration Varies
If your home hasn't had its electric panel and service entrance upgraded since roughly 1990 then we typically recommend this action.
Automatic generator install
6 hours and up
We can install generators that you always own or sell you a turn key install. Every sale is custom to your situation