About

Unrivaled Electric LLC
Owned and operated by Tim Dumas
Formerly from Ma, graduated from a Vocational Technical HS. Became a Journeyman and Master Electrician all before moving to Indiana in 2009 at the age of 23. Passed the test for a Master Electrician here and was able to work as a residential and commercial Electrician. I founded Showcase Electric LLC in 2013 and sold it in January 2020. I sold Showcase for a few reasons but since the company wasn't actually for sale I was enticed by being able to focus on customers and not issues like employees, cash flow and other business running activities. The other big reason was that I wanted to pursue promotions within my national guard career. Briefly stated, for a few reasons, like COVID this plan did not work out. I have been in the electrical industry since September 2001. I am a soldier in the National Guard, have been since 2013. I am married to Courtney, and together we have a blended family of 5 ranging from 16 to 2 years currently.
Bloomington Master Licensed Electrician
At Unrivaled Electric, our customers always come first. This is why we are the fastest growing electrical service provider for the South Central, Indiana region. We pride ourselves on having a solution for almost every issue. We stand behind all the work that our certified professional electricians provide.
We at Unrivaled Electric are constantly growing our list of licenses. Why would that be? In the state of Indiana there is NO state, all encompassing license. Each city, county, even township has the ability to have their own licensing and registration system and requirements. Some are more strict than others. Though Electrically we focus in the Monroe county jurisdiction, mainly due to solar we are constantly adding areas in which we hold a license or are a registered contractor.
If we do not have a license that we will obtain one to properly close and complete an installation.
Areas that we hold a license:
Monroe County/City of Bloomington
Brown County
Marion County/City of Indianapolis
Morgan County and Martinsville
City of Marion
Areas currently in process for a license: as of Aug 2021
Muncie
Michigan City
Portage
South Bend
St Joseph County
Bartholomew County
Areas that do not currently have licensing, though we operate within:
Spencer
Owen County
Greene County
Bloomfield
Solar

Licensing and Certification
In the solar industry there are three main parts to the certification and licensing. We at Unrivaled Electric meet all three.
Part 1: Electrical License
Solar falls under sections of the Electrical code which makes it become the responsibility of the licensed electrician. It is his (or hers) responsibility to ensure that the entire installation meets the appropriate Electric and fire codes. -Typically held by Tim Dumas
Part 2: NABCEP
(NABCEP site) Nabcep is a certification board driven to ensure higher quality service and installation by solar professionals. The certification has many different levels all very rigorous with a final exam to receive certification. The board holds a list of these superior certified individuals. -Typically held by Will Betzler
Part 3: Manufacturers
Nearly every manufacturer has their own training courses which you need to take and pass in order to be a dealer or a true installer which then ensures that a warranty is truly valid. We meet training requirements for the solar products that we sell and install. We even often post on social media our recertifications and new certifications. -variously held by all the team.
We pride ourselves on education to our customers, potential customers and especially our younger, less experienced team members. We believe we need to so that we can ensure customer satisfaction, quality installations and a lasting company. The new team members today could be leading us in the short future.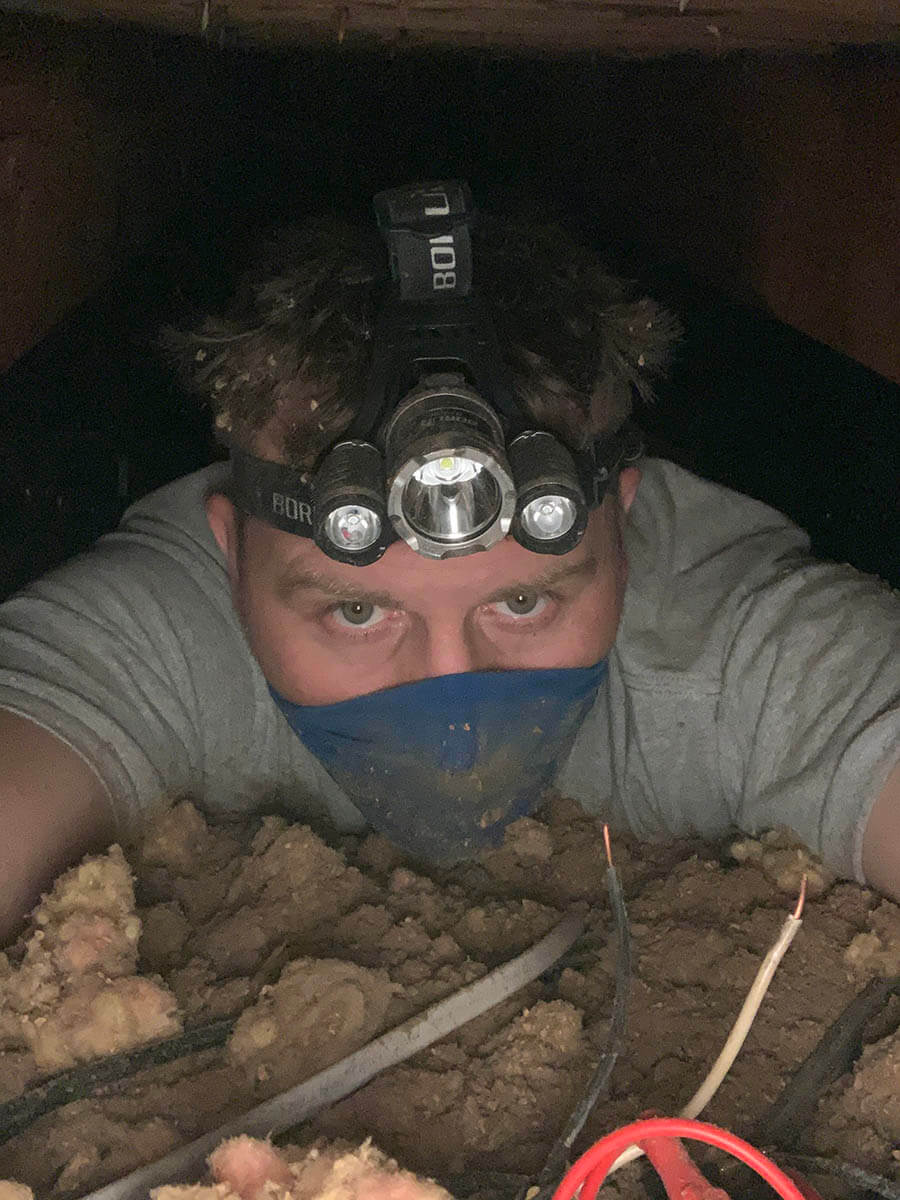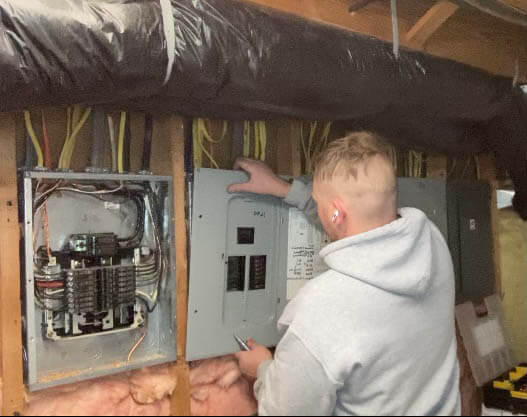 Whether you call about electrical repair, a rewiring upgrade or a service call, we will see to it that your project is handled quickly, safely, on budget, and with attention to quality.
Maintenance

Plans
Pay Less, Call Us More
Put us in your speed dial or favorites list in your phone.
We can build a plan specific for your company with special rates and pricing.
Call us at (812) 361-3604